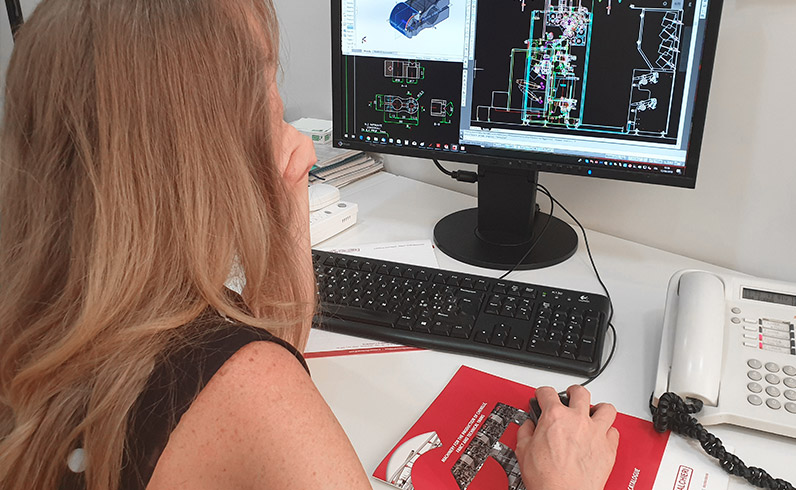 CUSTOM-MADE MACHINES
Our technical department takes care of the complete project from the design to the manufacture of custom-made machines. All our machines can be modified to meet particular production needs of our customers and our technicians are always at full disposal to suggest the most suitable solution to achieve the best results.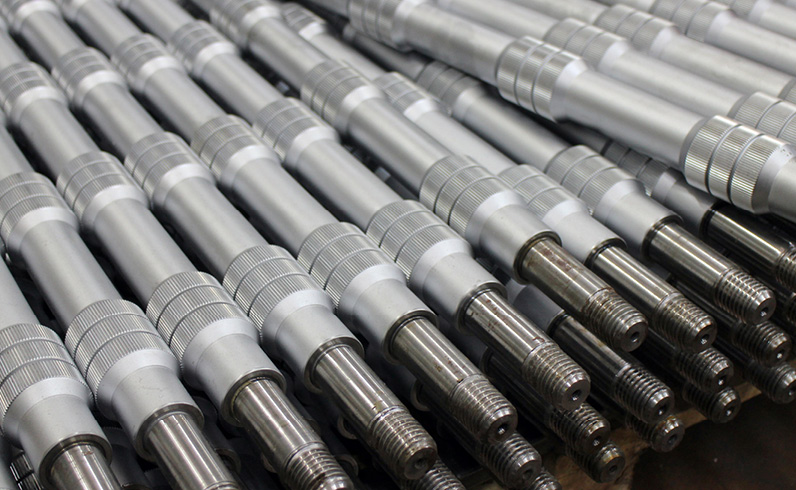 SPARE PARTS
We are able to supply spare parts and accessories promptly and everywhere in the world. Mechanical and electronic components of all machines produced by us are available with us. We are always at our customers' disposal to suggest the suitable spare art and advise the cost and delivery time.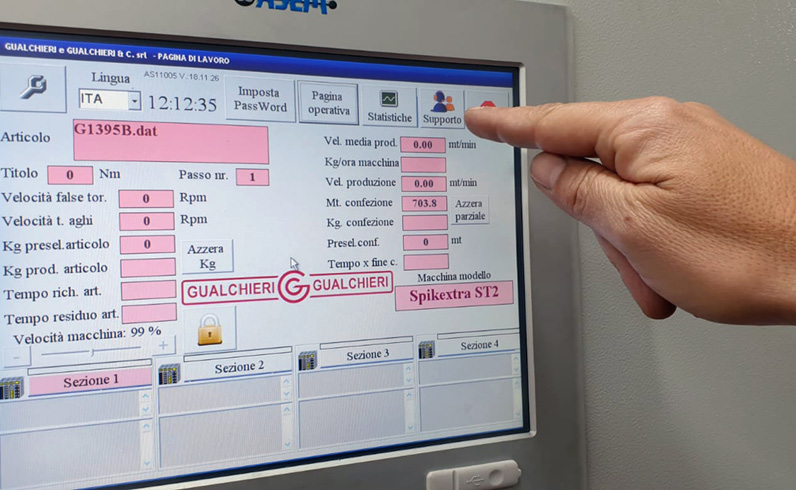 REMOTE CONTROL
The REMOTE CONTROL is an additional service from remote PC that allows our technicians to act remotely on the PC and the PLC installed on customer's machine.
In this way it is possible to avoid on-site interventions of our technicians and therefore to solve problems with a great saving of time and costs.
This service is organised and managed entirely by our technicians.
The software installed on the machines enables the customer to request the remote assistance directly from the PC, allowing our technicians to access the machine. It is important to point out that our technicians can access the machines only if the remote assistance has been requested and authorized by the customer. In this way customers' data confidentiality is guaranteed.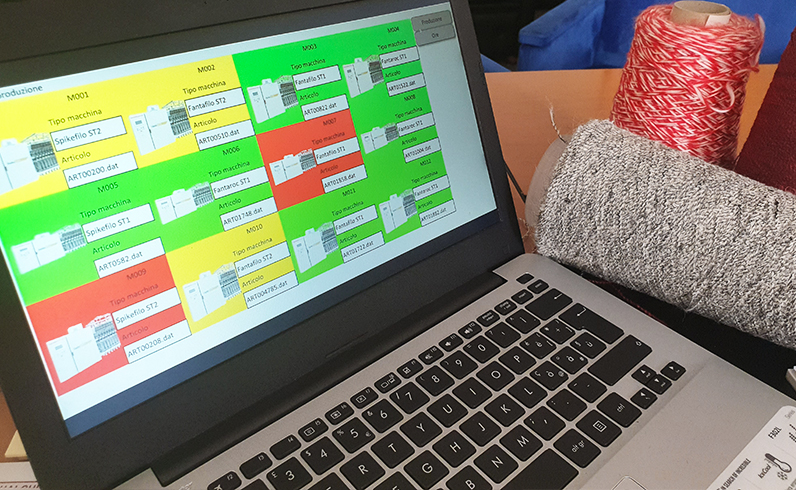 PRODUCTION CONTROL
The PRODUCTION CONTROL software checks in real time the production data of each machine. In fact by means of this software it is possible to control the production programs, the meters (or Kilos) of yarn produced, machine down times …… from remote PC or different device.
In this way Customer can easily monitor his production from his offices thus making all the process compatible with Industry 4.0.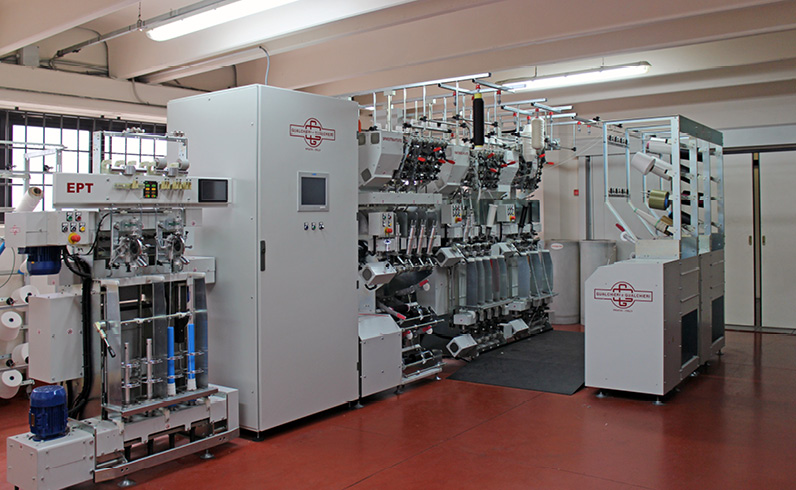 TRIAL ROOM
A trial room is available in our company for our customers to see the different machine models produced by us and testing directly their quality and performance.
By appointment it is possible to develop small quantities of yarn samples.